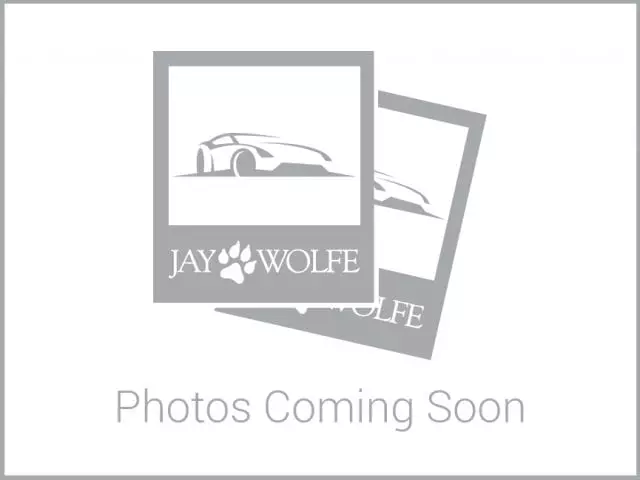 2017 Acura 3.5L V6 RDX AWD Advance 4D SUV
[{"colour_code":"BS","colour_common":"Beige","colour":"Kona Coffee Metallic","colour_hex":"#7c6a55","interior_code":"PA","interior_common":"Beige","interior":"Parchment Leather","interior_hex":"#d4c2a0","interior_second_hex":"","images":{"thumb":"https:\/\/akc2.jaywolfeacura.com\/jw-images\/26003\/032-bs-thumb.jpg","medium":"https:\/\/akc2.jaywolfeacura.com\/jw-images\/26003\/032-bs-medium.jpg","large":"https:\/\/akc2.jaywolfeacura.com\/jw-images\/26003\/032-bs-large.jpg","orig":"https:\/\/akc2.jaywolfeacura.com\/jw-images\/26003\/032-bs.jpg","source":"evox","angle":"032"},"upcharge":null},{"colour_code":"BK","colour_common":"Black","colour":"Crystal Black Pearl","colour_hex":"#070707","interior_code":"EN","interior_common":"Black","interior":"Ebony Leather","interior_hex":"#191919","interior_second_hex":"","images":{"thumb":"https:\/\/akc2.jaywolfeacura.com\/jw-images\/26003\/032-bk-thumb.jpg","medium":"https:\/\/akc2.jaywolfeacura.com\/jw-images\/26003\/032-bk-medium.jpg","large":"https:\/\/akc2.jaywolfeacura.com\/jw-images\/26003\/032-bk-large.jpg","orig":"https:\/\/akc2.jaywolfeacura.com\/jw-images\/26003\/032-bk.jpg","source":"evox","angle":"032"},"upcharge":null},{"colour_code":"BL","colour_common":"Blue","colour":"Fathom Blue Pearl","colour_hex":"#002b5c","interior_code":"GS","interior_common":"Gray","interior":"Graystone Leather","interior_hex":"#8d8a83","interior_second_hex":"","images":{"thumb":"https:\/\/akc2.jaywolfeacura.com\/jw-images\/26003\/032-bl-thumb.jpg","medium":"https:\/\/akc2.jaywolfeacura.com\/jw-images\/26003\/032-bl-medium.jpg","large":"https:\/\/akc2.jaywolfeacura.com\/jw-images\/26003\/032-bl-large.jpg","orig":"https:\/\/akc2.jaywolfeacura.com\/jw-images\/26003\/032-bl.jpg","source":"evox","angle":"032"},"upcharge":null},{"colour_code":"SI","colour_common":"Silver","colour":"Lunar Silver Metallic","colour_hex":"#a3a4a4","interior_code":"EN","interior_common":"Black","interior":"Ebony Leather","interior_hex":"#191919","interior_second_hex":"","images":{"thumb":"https:\/\/akc2.jaywolfeacura.com\/jw-images\/26003\/032-si-thumb.jpg","medium":"https:\/\/akc2.jaywolfeacura.com\/jw-images\/26003\/032-si-medium.jpg","large":"https:\/\/akc2.jaywolfeacura.com\/jw-images\/26003\/032-si-large.jpg","orig":"https:\/\/akc2.jaywolfeacura.com\/jw-images\/26003\/032-si.jpg","source":"evox","angle":"032"},"upcharge":null},{"colour_code":"GY","colour_common":"Gray","colour":"Modern Steel Metallic","colour_hex":"#515860","interior_code":"EN","interior_common":"Black","interior":"Ebony Leather","interior_hex":"#191919","interior_second_hex":"","images":{"thumb":"https:\/\/akc2.jaywolfeacura.com\/jw-images\/26003\/032-gy-thumb.jpg","medium":"https:\/\/akc2.jaywolfeacura.com\/jw-images\/26003\/032-gy-medium.jpg","large":"https:\/\/akc2.jaywolfeacura.com\/jw-images\/26003\/032-gy-large.jpg","orig":"https:\/\/akc2.jaywolfeacura.com\/jw-images\/26003\/032-gy.jpg","source":"evox","angle":"032"},"upcharge":null},{"colour_code":"RB","colour_common":"Red","colour":"Basque Red Pearl II","colour_hex":"#670008","interior_code":"PA","interior_common":"Beige","interior":"Parchment Leather","interior_hex":"#d4c2a0","interior_second_hex":"","images":{"thumb":"https:\/\/akc2.jaywolfeacura.com\/jw-images\/26003\/032-rb-thumb.jpg","medium":"https:\/\/akc2.jaywolfeacura.com\/jw-images\/26003\/032-rb-medium.jpg","large":"https:\/\/akc2.jaywolfeacura.com\/jw-images\/26003\/032-rb-large.jpg","orig":"https:\/\/akc2.jaywolfeacura.com\/jw-images\/26003\/032-rb.jpg","source":"evox","angle":"032"},"upcharge":null},{"colour_code":"WB","colour_common":"White","colour":"White Diamond Pearl","colour_hex":"#e9e9e3","interior_code":"PA","interior_common":"Beige","interior":"Parchment Leather","interior_hex":"#d4c2a0","interior_second_hex":"","images":{"thumb":"https:\/\/akc2.jaywolfeacura.com\/jw-images\/26003\/032-wb-thumb.jpg","medium":"https:\/\/akc2.jaywolfeacura.com\/jw-images\/26003\/032-wb-medium.jpg","large":"https:\/\/akc2.jaywolfeacura.com\/jw-images\/26003\/032-wb-large.jpg","orig":"https:\/\/akc2.jaywolfeacura.com\/jw-images\/26003\/032-wb.jpg","source":"evox","angle":"032"},"upcharge":null},{"colour_code":"BX","colour_common":"Black","colour":"Crystal Black Pearl","colour_hex":"#070707","interior_code":"PA","interior_common":"Beige","interior":"Parchment Leather","interior_hex":"#d4c2a0","interior_second_hex":"","images":{"thumb":"https:\/\/akc2.jaywolfeacura.com\/jw-images\/26003\/032-bx-thumb.jpg","medium":"https:\/\/akc2.jaywolfeacura.com\/jw-images\/26003\/032-bx-medium.jpg","large":"https:\/\/akc2.jaywolfeacura.com\/jw-images\/26003\/032-bx-large.jpg","orig":"https:\/\/akc2.jaywolfeacura.com\/jw-images\/26003\/032-bx.jpg","source":"evox","angle":"032"},"upcharge":null},{"colour_code":"SX","colour_common":"Silver","colour":"Lunar Silver Metallic","colour_hex":"#a3a4a4","interior_code":"GS","interior_common":"Gray","interior":"Graystone Leather","interior_hex":"#8d8a83","interior_second_hex":"","images":{"thumb":"https:\/\/akc2.jaywolfeacura.com\/jw-images\/26003\/032-sx-thumb.jpg","medium":"https:\/\/akc2.jaywolfeacura.com\/jw-images\/26003\/032-sx-medium.jpg","large":"https:\/\/akc2.jaywolfeacura.com\/jw-images\/26003\/032-sx-large.jpg","orig":"https:\/\/akc2.jaywolfeacura.com\/jw-images\/26003\/032-sx.jpg","source":"evox","angle":"032"},"upcharge":null},{"colour_code":"WA","colour_common":"White","colour":"White Diamond Pearl","colour_hex":"#e9e9e3","interior_code":"EN","interior_common":"Black","interior":"Ebony Leather","interior_hex":"#191919","interior_second_hex":"","images":{"thumb":"https:\/\/akc2.jaywolfeacura.com\/jw-images\/26003\/032-wa-thumb.jpg","medium":"https:\/\/akc2.jaywolfeacura.com\/jw-images\/26003\/032-wa-medium.jpg","large":"https:\/\/akc2.jaywolfeacura.com\/jw-images\/26003\/032-wa-large.jpg","orig":"https:\/\/akc2.jaywolfeacura.com\/jw-images\/26003\/032-wa.jpg","source":"evox","angle":"032"},"upcharge":null},{"colour_code":"GX","colour_common":"Gray","colour":"Modern Steel Metallic","colour_hex":"#515860","interior_code":"GS","interior_common":"Gray","interior":"Graystone Leather","interior_hex":"#8d8a83","interior_second_hex":"","images":{"thumb":"https:\/\/akc2.jaywolfeacura.com\/jw-images\/26003\/032-gx-thumb.jpg","medium":"https:\/\/akc2.jaywolfeacura.com\/jw-images\/26003\/032-gx-medium.jpg","large":"https:\/\/akc2.jaywolfeacura.com\/jw-images\/26003\/032-gx-large.jpg","orig":"https:\/\/akc2.jaywolfeacura.com\/jw-images\/26003\/032-gx.jpg","source":"evox","angle":"032"},"upcharge":null}]
Available Exterior Colors Options1s
Available Colors for additional upcharge1s
Available Interior Colors Options1s
New Timing Belt** Heated Leather Seats**, Great Service History**,, Distance-Pacing Cruise Control, Radio: Acura/ELS Studio Premium Audio System, Ventilated front seats. Clean CARFAX.

2017 Acura RDX 3.5L V6 SOHC i-VTEC 24V Advance Package

This vehicle qualifies for the Acura Precision Used program. Some of the many benefits included are: 6 months / 7,500 Coverage - 1 year / 12,000 miles Acura Roadside Assistance - One complimentary oil change within the first year of ownership - Trip Interruption Expense Reimbursement - Concierge Service - 112 point inspection - Complimentary 3-month Sirius XM trial. Ask dealership representative for additional details.
Vehicle Specifications6:
VIN: 5J8TB4H74HL034969
Model Code: TB4H7HKNW
BUY FROM SOMEONE YOU CAN TRUST
SOMETHING ELSE YOU MIGHT LIKE
Others who viewed this vehicle also took a look at these.
If you have questions or need help please call (816) 873-8282