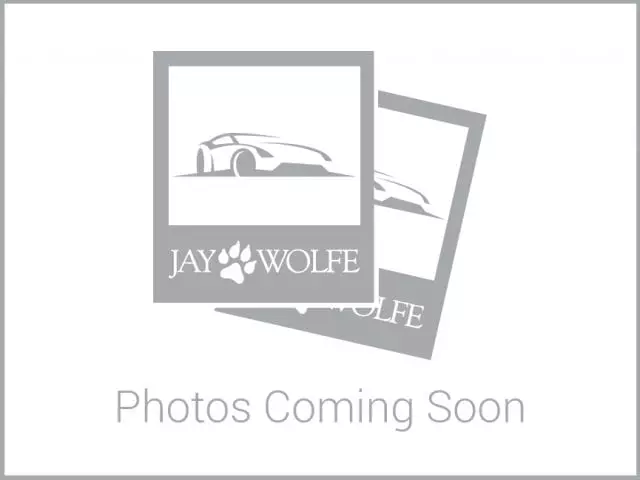 2019 Acura 2.0L Turbo RDX AWD Advance 4D SUV
[{"colour_code":"BT","colour_common":"Brown","colour":"Canyon Bronze Metallic","colour_hex":"#6d5247","interior_code":"PA","interior_common":"Beige","interior":"Parchment Premium Leather","interior_hex":"#d4c2a0","interior_second_hex":"","images":{"thumb":"https:\/\/akc2.jaywolfeacura.com\/jw-images\/27720\/032-bt-thumb.jpg","medium":"https:\/\/akc2.jaywolfeacura.com\/jw-images\/27720\/032-bt-medium.jpg","large":"https:\/\/akc2.jaywolfeacura.com\/jw-images\/27720\/032-bt-large.jpg","orig":"https:\/\/akc2.jaywolfeacura.com\/jw-images\/27720\/032-bt.jpg","source":"evox","angle":"032"},"upcharge":"400"},{"colour_code":"BZ","colour_common":"Blue","colour":"Fathom Blue Pearl","colour_hex":"#3c486e","interior_code":"GS","interior_common":"Gray","interior":"Graystone Premium Leather","interior_hex":"#8d8a83","interior_second_hex":"","images":{"thumb":"https:\/\/akc2.jaywolfeacura.com\/jw-images\/27720\/032-bz-thumb.jpg","medium":"https:\/\/akc2.jaywolfeacura.com\/jw-images\/27720\/032-bz-medium.jpg","large":"https:\/\/akc2.jaywolfeacura.com\/jw-images\/27720\/032-bz-large.jpg","orig":"https:\/\/akc2.jaywolfeacura.com\/jw-images\/27720\/032-bz.jpg","source":"evox","angle":"032"},"upcharge":""},{"colour_code":"BO","colour_common":"Blue","colour":"Fathom Blue Pearl","colour_hex":"#3c486e","interior_code":"EN","interior_common":"Black","interior":"Ebony Premium Leather","interior_hex":"#191919","interior_second_hex":"","images":{"thumb":"https:\/\/akc2.jaywolfeacura.com\/jw-images\/27720\/032-bo-thumb.jpg","medium":"https:\/\/akc2.jaywolfeacura.com\/jw-images\/27720\/032-bo-medium.jpg","large":"https:\/\/akc2.jaywolfeacura.com\/jw-images\/27720\/032-bo-large.jpg","orig":"https:\/\/akc2.jaywolfeacura.com\/jw-images\/27720\/032-bo.jpg","source":"evox","angle":"032"},"upcharge":""},{"colour_code":"GN","colour_common":"Gray","colour":"Gunmetal Metallic","colour_hex":"#5f5e63","interior_code":"EN","interior_common":"Black","interior":"Ebony Premium Leather","interior_hex":"#191919","interior_second_hex":"","images":{"thumb":"https:\/\/akc2.jaywolfeacura.com\/jw-images\/27720\/032-gn-thumb.jpg","medium":"https:\/\/akc2.jaywolfeacura.com\/jw-images\/27720\/032-gn-medium.jpg","large":"https:\/\/akc2.jaywolfeacura.com\/jw-images\/27720\/032-gn-large.jpg","orig":"https:\/\/akc2.jaywolfeacura.com\/jw-images\/27720\/032-gn.jpg","source":"evox","angle":"032"},"upcharge":""},{"colour_code":"SX","colour_common":"Silver","colour":"Lunar Silver Metallic","colour_hex":"#656c74","interior_code":"ES","interior_common":"Brown","interior":"Espresso Premium Leather","interior_hex":"#4f3934","interior_second_hex":"","images":{"thumb":"https:\/\/akc2.jaywolfeacura.com\/jw-images\/27720\/032-sx-thumb.jpg","medium":"https:\/\/akc2.jaywolfeacura.com\/jw-images\/27720\/032-sx-medium.jpg","large":"https:\/\/akc2.jaywolfeacura.com\/jw-images\/27720\/032-sx-large.jpg","orig":"https:\/\/akc2.jaywolfeacura.com\/jw-images\/27720\/032-sx.jpg","source":"evox","angle":"032"},"upcharge":""},{"colour_code":"SZ","colour_common":"Silver","colour":"Lunar Silver Metallic","colour_hex":"#656c74","interior_code":"GS","interior_common":"Gray","interior":"Graystone Premium Leather","interior_hex":"#8d8a83","interior_second_hex":"","images":{"thumb":"https:\/\/akc2.jaywolfeacura.com\/jw-images\/27720\/032-sz-thumb.jpg","medium":"https:\/\/akc2.jaywolfeacura.com\/jw-images\/27720\/032-sz-medium.jpg","large":"https:\/\/akc2.jaywolfeacura.com\/jw-images\/27720\/032-sz-large.jpg","orig":"https:\/\/akc2.jaywolfeacura.com\/jw-images\/27720\/032-sz.jpg","source":"evox","angle":"032"},"upcharge":""},{"colour_code":"BK","colour_common":"Black","colour":"Majestic Black Pearl","colour_hex":"#1c252d","interior_code":"EN","interior_common":"Black","interior":"Ebony Premium Leather","interior_hex":"#191919","interior_second_hex":"","images":{"thumb":"https:\/\/akc2.jaywolfeacura.com\/jw-images\/27720\/032-bk-thumb.jpg","medium":"https:\/\/akc2.jaywolfeacura.com\/jw-images\/27720\/032-bk-medium.jpg","large":"https:\/\/akc2.jaywolfeacura.com\/jw-images\/27720\/032-bk-large.jpg","orig":"https:\/\/akc2.jaywolfeacura.com\/jw-images\/27720\/032-bk.jpg","source":"evox","angle":"032"},"upcharge":"400"},{"colour_code":"BV","colour_common":"Black","colour":"Majestic Black Pearl","colour_hex":"#1c252d","interior_code":"PA","interior_common":"Beige","interior":"Parchment Premium Leather","interior_hex":"#d4c2a0","interior_second_hex":"","images":{"thumb":"https:\/\/akc2.jaywolfeacura.com\/jw-images\/27720\/032-bv-thumb.jpg","medium":"https:\/\/akc2.jaywolfeacura.com\/jw-images\/27720\/032-bv-medium.jpg","large":"https:\/\/akc2.jaywolfeacura.com\/jw-images\/27720\/032-bv-large.jpg","orig":"https:\/\/akc2.jaywolfeacura.com\/jw-images\/27720\/032-bv.jpg","source":"evox","angle":"032"},"upcharge":"400"},{"colour_code":"GY","colour_common":"Gray","colour":"Modern Steel Metallic","colour_hex":"#494a4c","interior_code":"EN","interior_common":"Black","interior":"Ebony Premium Leather","interior_hex":"#191919","interior_second_hex":"","images":{"thumb":"https:\/\/akc2.jaywolfeacura.com\/jw-images\/27720\/032-gy-thumb.jpg","medium":"https:\/\/akc2.jaywolfeacura.com\/jw-images\/27720\/032-gy-medium.jpg","large":"https:\/\/akc2.jaywolfeacura.com\/jw-images\/27720\/032-gy-large.jpg","orig":"https:\/\/akc2.jaywolfeacura.com\/jw-images\/27720\/032-gy.jpg","source":"evox","angle":"032"},"upcharge":""},{"colour_code":"GZ","colour_common":"Gray","colour":"Modern Steel Metallic","colour_hex":"#494a4c","interior_code":"GS","interior_common":"Gray","interior":"Graystone Premium Leather","interior_hex":"#8d8a83","interior_second_hex":"","images":{"thumb":"https:\/\/akc2.jaywolfeacura.com\/jw-images\/27720\/032-gz-thumb.jpg","medium":"https:\/\/akc2.jaywolfeacura.com\/jw-images\/27720\/032-gz-medium.jpg","large":"https:\/\/akc2.jaywolfeacura.com\/jw-images\/27720\/032-gz-large.jpg","orig":"https:\/\/akc2.jaywolfeacura.com\/jw-images\/27720\/032-gz.jpg","source":"evox","angle":"032"},"upcharge":""},{"colour_code":"GV","colour_common":"Gray","colour":"Modern Steel Metallic","colour_hex":"#494a4c","interior_code":"PA","interior_common":"Beige","interior":"Parchment Premium Leather","interior_hex":"#d4c2a0","interior_second_hex":"","images":{"thumb":"https:\/\/akc2.jaywolfeacura.com\/jw-images\/27720\/032-gv-thumb.jpg","medium":"https:\/\/akc2.jaywolfeacura.com\/jw-images\/27720\/032-gv-medium.jpg","large":"https:\/\/akc2.jaywolfeacura.com\/jw-images\/27720\/032-gv-large.jpg","orig":"https:\/\/akc2.jaywolfeacura.com\/jw-images\/27720\/032-gv.jpg","source":"evox","angle":"032"},"upcharge":""},{"colour_code":"RV","colour_common":"Red","colour":"Performance Red Pearl","colour_hex":"#971c30","interior_code":"PA","interior_common":"Beige","interior":"Parchment Premium Leather","interior_hex":"#d4c2a0","interior_second_hex":"","images":{"thumb":"https:\/\/akc2.jaywolfeacura.com\/jw-images\/27720\/032-rv-thumb.jpg","medium":"https:\/\/akc2.jaywolfeacura.com\/jw-images\/27720\/032-rv-medium.jpg","large":"https:\/\/akc2.jaywolfeacura.com\/jw-images\/27720\/032-rv-large.jpg","orig":"https:\/\/akc2.jaywolfeacura.com\/jw-images\/27720\/032-rv.jpg","source":"evox","angle":"032"},"upcharge":"400"},{"colour_code":"WA","colour_common":"White","colour":"White Diamond Pearl","colour_hex":"#e3e2de","interior_code":"EN","interior_common":"Black","interior":"Ebony Premium Leather","interior_hex":"#191919","interior_second_hex":"","images":{"thumb":"https:\/\/akc2.jaywolfeacura.com\/jw-images\/27720\/032-wa-thumb.jpg","medium":"https:\/\/akc2.jaywolfeacura.com\/jw-images\/27720\/032-wa-medium.jpg","large":"https:\/\/akc2.jaywolfeacura.com\/jw-images\/27720\/032-wa-large.jpg","orig":"https:\/\/akc2.jaywolfeacura.com\/jw-images\/27720\/032-wa.jpg","source":"evox","angle":"032"},"upcharge":""},{"colour_code":"WB","colour_common":"White","colour":"White Diamond Pearl","colour_hex":"#e3e2de","interior_code":"ES","interior_common":"Brown","interior":"Espresso Premium Leather","interior_hex":"#4f3934","interior_second_hex":"","images":{"thumb":"https:\/\/akc2.jaywolfeacura.com\/jw-images\/27720\/032-wb-thumb.jpg","medium":"https:\/\/akc2.jaywolfeacura.com\/jw-images\/27720\/032-wb-medium.jpg","large":"https:\/\/akc2.jaywolfeacura.com\/jw-images\/27720\/032-wb-large.jpg","orig":"https:\/\/akc2.jaywolfeacura.com\/jw-images\/27720\/032-wb.jpg","source":"evox","angle":"032"},"upcharge":""},{"colour_code":"WC","colour_common":"White","colour":"White Diamond Pearl","colour_hex":"#e3e2de","interior_code":"PA","interior_common":"Beige","interior":"Parchment Premium Leather","interior_hex":"#d4c2a0","interior_second_hex":"","images":{"thumb":"https:\/\/akc2.jaywolfeacura.com\/jw-images\/27720\/032-wc-thumb.jpg","medium":"https:\/\/akc2.jaywolfeacura.com\/jw-images\/27720\/032-wc-medium.jpg","large":"https:\/\/akc2.jaywolfeacura.com\/jw-images\/27720\/032-wc-large.jpg","orig":"https:\/\/akc2.jaywolfeacura.com\/jw-images\/27720\/032-wc.jpg","source":"evox","angle":"032"},"upcharge":""}]
Available Exterior Colors Options1s
Available Colors for additional upcharge1s
Available Interior Colors Options1s
Acura Certified. Lane departure: Lane Keeping Assist System (LKAS) active, Navigation system: Acura Navigation System with Voice Recognition, Perforated Milano Premium Leather-Trimmed Interior, Premium audio system: ELS Studio, Radio: ELS Studio 3D Premium Audio System. CARFAX One-Owner. Clean CARFAX.

2019 Acura RDX 2.0L 16V DOHC Advance Package SH-AWD

Precision Certified Details:

* Roadside Assistance
* 1st scheduled maintenance, Complimentary 3-month AcuraLink trial, Complimentary 3-month SiriusXM Radio Service. Includes Trip Interruption, Rental Vehicle Reimbursement and Concierge Service
* Vehicle History
* Transferable Warranty
* Warranty Deductible: $0
* Limited Warranty: 24 Month/100,000 Mile (whichever comes first) after new car warranty expires or from certified purchase date
* Powertrain Limited Warranty: 84 Month/100,000 Mile (whichever comes first) from original in-service date
* 182 Point Inspection


Certified Pre-Owned Acura vehicles come with the complimentary Jay Wolfe Advantage program. This provides you with the first 10 Oil Changes and 10 Tire Rotations. *Limitations apply, please see dealer for full details.
Vehicle Specifications6:
VIN: 5J8TC2H72KL027012
Model Code: TC2H7KKNW
BUY FROM SOMEONE YOU CAN TRUST
SOMETHING ELSE YOU MIGHT LIKE
Others who viewed this vehicle also took a look at these.
If you have questions or need help please call (816) 873-8282